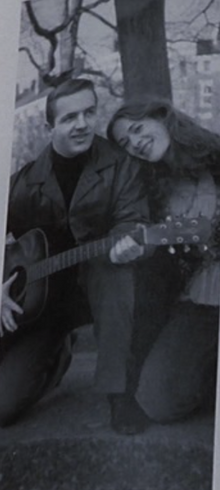 Susan Wells
was
Walter Hobbs
's girlfriend in college, and
Buddy
's biological mother. She is only seen in a picture of her and Walter and is portrayed by Jane Bradbury.
When Buddy overhears that he is a human, Papa Elf explains that Buddy was born to Walter Hobbs and Susan Wells, and given up for adoption. Susan subsequently died and Walter, who now works for a children's book publisher at the Empire State Building in New York City, is unaware of Buddy's existence.
Buddy sang a little song of how he loves his father, which Walter counts as "weird", Buddy mentions Susan Wells, prompting the incredulous Walter to ask Deb to call the security to eject him from the building. At his apartment, Walter eats his dinner alone in his room where he is considering over the loss of Susan Wells.
Later, he receives a nightie, a photograph with him and Susan Wells and a Christmas card from Buddy which was handed in by the security who threw Buddy out again
In the end, Buddy and Jovie get married and have a baby daughter and name her Susie in honor of Susan Wells.